Child Naming Ceremony In Igbo Culture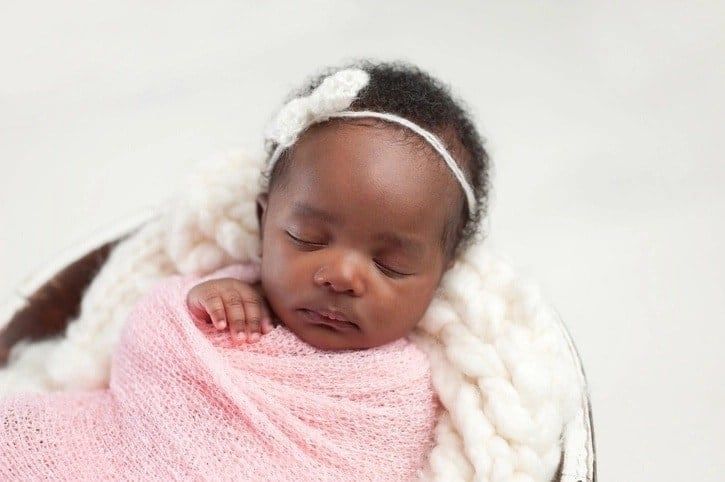 The naming ceremony of a child in Igbo culture is frequently referred to as "ikuputanwa or igu nwa' aha" and signifies the formal presenting of the infant to his people, which includes his kinsmen, relatives, friends, well-wishers, and the entire community. This ritual is typically performed to meet social-religious obligations that are thought to be activated when a child is born, to thank God for the child's safe birth, and to beg him to guide the child as he travels through the world.
In traditional Igbo life, there is a lot in a name. The name functions more as an identity than merely a tag. Igbo names always have a message or meaning, such as Chidiebube, which translates to simply "God is glorious".
The naming ceremony process in Igbo land occurs on either the 7th to 12th day after a child is born depending on the community.
It is pertinent to note that the Igbo calendar is quite different from the Standard English calendar. A week in Igbo land is made up of four days; Eke, Orie, Afor and Nkwo. This implies that a child is named after 2 to 3 Igbo weeks.
Now coming to the naming ceremony proper, in Igbo land, the paternal grand-parents officiate Igbo naming ceremonies. The child is brought out by the paternal grandmother, who hands him/her to the child's father. The ceremony then begins with the usual breaking of kola-nuts and prayer, which involves the pouring of wine libation to the gods. After this, the child is then given a name by the father. In the olden days, people were named with respect to the day that of the week that they were born. E.g. Nweke, Nwafor etc. For instance, Nweke (nwa + eke) shows the child was born on an Eke market day
In some communities in Igbo land, a tree is also planted to represent the life and survival of the child. The ceremony is then ended with the presentation of gifts to the child.
The naming ceremony tradition is NOT very much obtainable in most Igbo societies now as it was in the olden days. This could be as a result of some factors which Christianity is one of it.
Lately, families in Igbo societies no longer do the naming ceremony as most parents now give their babies name the very day they are born or even when they're still in the womb.
More recently, the most significant event after child birth is child dedication (which usually comes 3 months after child birth), and few days after the infant baptism in the church. This is because most Igbos of South-East are Christians.
Christianity and civilization has made child naming an unceremonious activity in Igbo land lately, although we still have people who appreciate and practice these traditions.